Things to do in Park City
Park City is an easy ski destination to get to:
Arrival into Salt Lake City, Utah comes easy and smooth. For once, you are happy that things are effortless and uncomplicated. The rental SUV is perfect for this family ski trip, as the sleek new Kia Serento arrives at the airport by Drive STI with ease. Bags are packed in the spacious trunk and we are off to a long weekend to Park City and Deer Valley (plus 30 minutes in our Kia Serento from the airport to Park City – with no harrowing mountain passes and tire chains are not required!) This time we have the entire family in tow. We are a ski family, the kids and my husband are mega skiers at this point in our lives and love their time on the slopes. I don't know if it is just my age or that I am really a sunshine girl, but either way, après ski is still my favorite! I have also heard great things about this ski destination in the summer! There are plenty of things to do in Park City!
Things to do in Park City
Park City and Deer Valley – the mountain
What is cool about Park City and Deer Valley is that they are literally within minutes of each other and you can enjoy both mountains on one visit to the town.
Park City – A new eight-passenger gondola connects Park City to Canyons so that you can access 300 trails and 7,300 skiable acres of terrain all in one resort. This makes it the largest single ski resort in the United States. There is also a town lift that runs right from main street.
Deer Valley – We loved the upscale Deer Valley area, who graciously does not allow snowboarders, one of only a handful left in the country that doesn't. Our youngest son does both ski and board and so we rented both a board and skis for him. This so that he could ski and board both mountains with us.
Things to do in Park City
Park City is GREAT for kids!
Don't forget to bring the whole family, as Park City is great for kids and has children as young as 3 years old taking ski lessons or as young as 4 years old for snowboarding. My kids did it when they were young and look at them now! They also have child care available at the resorts if you want to let them hang out while you ski.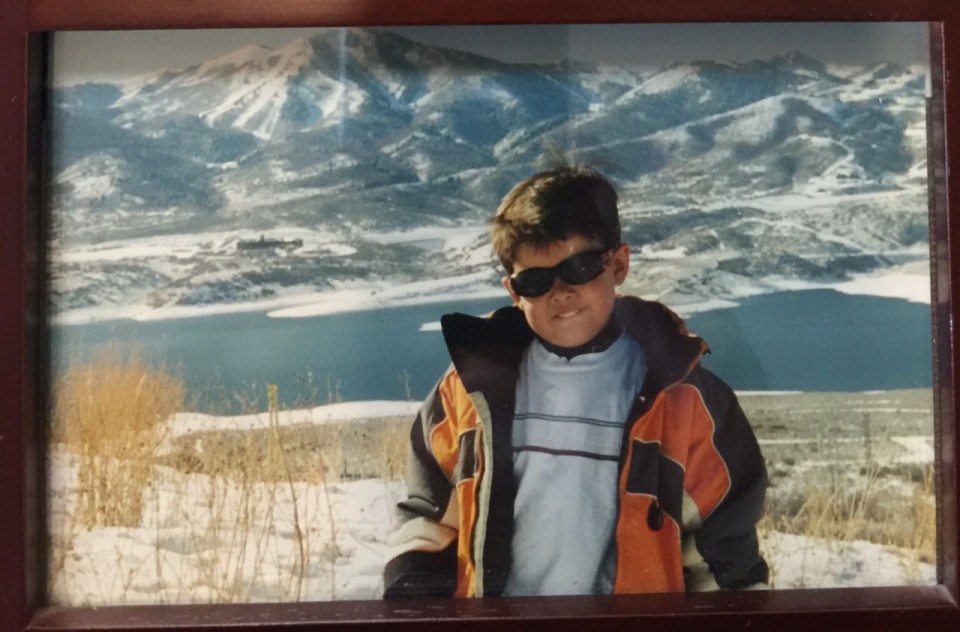 Things to do in Park City
Park City has GREAT vacations rentals available!
Wyndham Vacation Rentals was our condo rental of choice, which is the world's largest professional manager of vacation rental properties. Picking up of the keys was easy at their headquarters in the city center of Park City. Soon enough we were quickly unloading our things and off to the ski rental place and to buy groceries for a family of four.
One thing that makes condo rental easy for families is the fact that it had a full-sized kitchen, plus room for everybody to stay together in a family-like setting. We luckily found our place was within walking distance to the slopes of Park City, and although we never walked the hill to get there, the convenience of how close it was important to us when making our rental decisions. We are kind of the lazy ski family, so each day I would haul off the boys and my husband to drop them at the front, so they wouldn't have to walk and carry all their equipment. Then I would return to our condo for a little "me" time, before returning to park the Kia and ski a half day.
Things to do in Park City
Park City has GREAT ski rentals available!
Aloha Ski and Snowboard Rental in Park City downtown was our first stop with amazing service. They set us as ease, fitting our boots and talking to us about our needs, even though the place was jam packed with potential new passionate skiers in the store. Their attentiveness and jovial spirit was well noted. Then off to the local supermarket to stock our cabinets with food so that we could be up at the crack of dawn and be the first ones on the mountain! Ok, well, that didn't necessarily happen every day, but still, it could have!
Things to do in Park City
Our favorite lunch and dinner spots and things to do in Park City
We particularly enjoyed our time spent at the High West Distillery and Saloon, so be sure and stop in for either a cold one, or a fabulous lunch. The place is very popular and jammed packed.

For dinner one night, we enjoyed Robert Redford's ZOOM, a classic American upscale restaurant in downtown.
There are numerous eating and drinking establishments, so be sure and go into town to enjoy the spirits and cuisine.
Walking down Main Street, you will have a chance to meet Franz the bear, a local, bronze statue and favorite.
You can also check out the @Banksy murals (I especially thought these were cool).
See a piece of good ole' Americana by noting the architecture of this charming "old west" mining town from the mid 1800's.
The Maloney's are back in Park City!
We loved returning to Park City and Deer Valley, as it holds a special place in our hearts from when we first began skiing as a family. It was the first ski area we visited with boys when they were young. And now we returned with them practically as adult kids to show them the area once again.
Be sure to make Park City and Deer Valley a part of your ski season and if you miss that, you can always visit in the summer, which I hear is just as gorgeous. The ski trails turn into hiking trails and it is supposed to be amazing. Although I have not done this, I would also love to visit there in the summer!
Disclosure: Our family trip to Park City was courtesy of Wyndham Vacation rentals in conjunction with Kia, Park City Chamber of Commerce and Convention Center, Deer Valley Ski Resort and Aloha Ski Rentals. The amazing time we spent in Park City and Deer Valley was all our own.